Car Service Collision (Formerly Coastal Collision)
Is one of the largest, full-service, collision repair shops in Southeastern Connecticut. We repair all types of vehicles both foreign and domestic, classic and antiques. At Car Service Collision, David Smith has over 50 years experience in business management, he has been at Car Service Collision for over 25 years. His auto body technicians have between 15 and 23 years of dedicated service with ICAR training and certifications under their belts. The office staff has extensive experience in dealing with a network of auto industry businesses to process all the necessary paperwork for your vehicle repair needs. We work with ALL insurance companies. With this steady staff of employees; body shop and office assistance, you can rest assured that you will be in good hands and that the quality of work is top notch and consistent. Car Service Collision strives to provide high-quality service you deserve at an expedited pace, and a smooth process for our customers with a life-time warranty on their work.

CAR SERVICE COLLISION
---
Phone number: 860-437-2455
Fax: 860-437-6593
24 hour towing, call Guys 860-447-8300

Email:

contact@carservicecollision.com
Hablamos Espanol for the Spanish speaking community.
---
Hours
Monday - Friday 8:00AM - 4:30PM
---
Choosing a Repair Facility
When its time to choose a repair facility to care for your car, it all comes down to a matter of trust. Having your vehicle damaged is unpleasant enough without the additional worry of wondering whether the repair work will be accurate and reliable. At Car Service Collision we want to give you the peace of mind that comes from knowing your vehicle is in capable hands and the assurance that it will be completely restored to its original performance and beauty.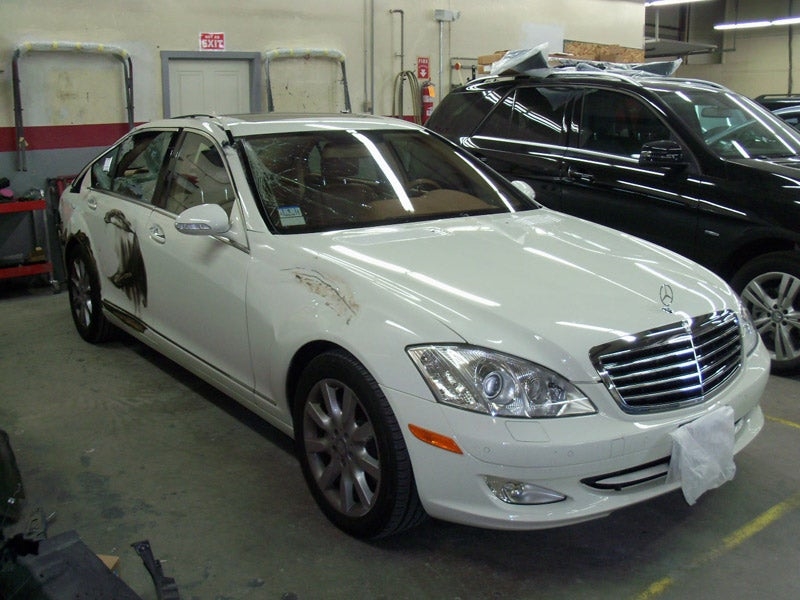 Before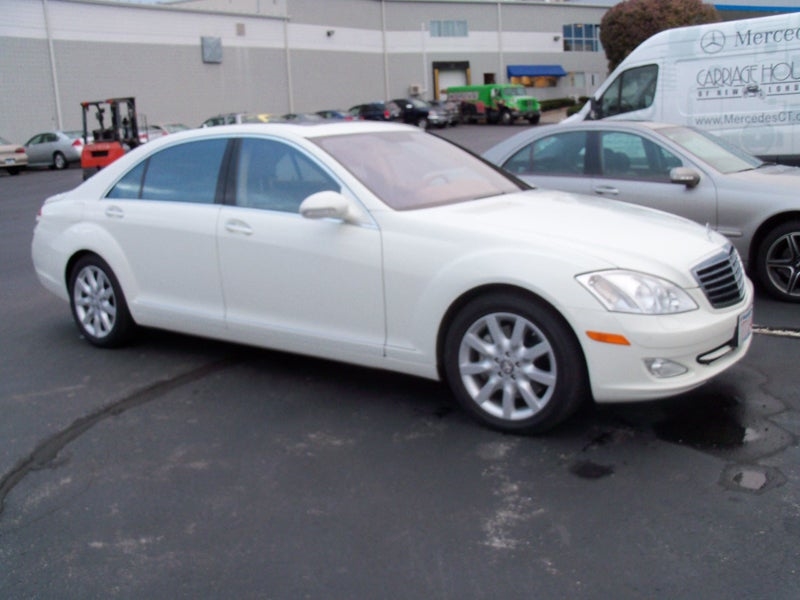 After
At Car Service Collision a majority of our business comes from the service customers of auto dealerships like; Mercedes, Toyota, Audi, Honda, Kia, BMW, Ford, to name a few. The rest of our business comes from individuals like you, repeat customers, and referral customers. It pays to shop and compare prices, but the lowest bid isn't always the right fit. You can be sure that at Car Service Collision we will take good care of you and your car and our prices are always competitive.
Here are what some of our customers have to say about Car Service Collision:
"Thank you and all the people in the collision center for doing a great job on our Toyota wagon after our latest unfortunate mishap. Not only did you do a beautiful job, you handled all the insurance hassles and made things simple for me."
- Barbara C
"Thank you for all of your help and hard work on fixing my Honda. You've been helping my family as well as me for many years and each time is better than the last. Car Service Collision is the only place to get my car serviced. "
- Brian F.
"Once again I find the need to write to you because you have restored my 2007 Honda Civic to showroom quality. I can't believe that I have had the misfortune of being hit not once, not twice, but three times in a brand new car. Each time you have put my mind at ease because I know that when I pick up my car from you, it will look just like it did when I initially took delivery from Cardinal Honda. You, your staff and your auto body crew are to be commended. "
- Cynthia C.
"I am writing to express my complete satisfaction with the body work done recently to my 2001 DeVille. The workmanship was superb and the treatment I received from you and your staff was unfailingly courteous. I would enthusiastically recommend Car Service Collision to anyone who needs body work done to their car. "
- Tom M.
"Car Service Collision has been such a life saver in helping expedite my insurance claim. You and your staff have excellent customer service skills. I feel that to many times people are quick in the complaint department and not enough recognition of compliments. I shall always deal with your auto group and will highly recommend you to anyone I know. "
- Cherryanne T.
"This letter is to recognize Car Service Collision for their exceptional service. Dave Smith went the "extra mile" with his assistance and response time. At Car Service Collision they are very knowledgeable and did a great job repairing my automobile. "
- J. B.
Contact us today or stop in for a free estimate, you have the right to choose the licensed repair shop you want to repair your vehicle. Have piece of mind that the body shop that repairs your vehicle is one you choose to do business with. YOU HAVE THE RIGHT TO CHOOSE!
Facility
At Car Service Collision we have combined knowledge of over 50 years of experience operating a body shop and running an efficient support staff, which makes our shop exceptional to most other shops. Our facility operates in a 15,000 Square foot facility with state of the art equipment, 30 working technician bays, 2 full Downdraft spray booths, with "X-Pert" computerized color matching system guarantees perfect mixing paint colors, 2 Unibody, fully computerized frame machines. At Car Service Collision we employ technicians with certifications and continue to work on upgrades and further credentials to keep up with changes in the industry.
100% Warranty
Car Service Collision takes great pride in providing a smooth transition in all your auto body repair needs. We want you to feel 100% satisfied with our service and we are ready to answer any questions and guide you through the collision repair process by speaking with our qualified staff. The labor and work performed on your car by our technicians is guaranteed against any defects in workmanship for as long as you own your car.
Custom Restoration
Custom Modifications
Show Quality Restorations
Complete auto body repair and restoration
Foreign and domestic auto body car repair
Limousine repair
Free estimates on all types of vehicles
Direct billing to insurance companies
Free arrangements for rental vehicles and towing services
Free loaner cars
Discounts For:
Military personnel (active and retired)
Senior citizens
Veterans
Electric boat employees
Dominion employees
Persons with disabilities
Repair Technicians (State-of-the art)
Our technicians are committed to quality and have the skills necessary to deliver just what they promise. Collectively our crew at Car Service Collision has well over 200 years experience in the field. Each one of our technicians has complete extensive training and with hard-earned expertise in modern repair technology, each one is qualified to restore your vehicle to pre-accident condition.
Integrity
Integrity is the difference between a car that performs like new and one that just looks like it. Though we meticulously restore your vehicle's original factory appearance, we are committed to delivering more than just a cosmetic makeover. We will repair your vehicle with the benefits of a life-time warranty. With over 10 technicians, we have the ability to match your specific repair job with the proper trained professional. Once the repairs are completed, you can be as confident of your vehicle's performance as you were the day you bought it.